Canadian Occupational Projection System (COPS)
2022 COPS Release Announcement
The 2022 projections show that:
As a starting point, a total of 58 of 293 occupational groupings were found to show strong signs of shortage conditions in recent years (2019-2021), 38 of structural nature and 20 related to frictional/cyclical factors.
Looking ahead (2022-2031 period), 37 of the 38 structural shortages will persist, 6 of the 20 frictional/cyclical will become structural and long lasting, while the remaining 15 existing shortages will turn to balance. Finally, 13 occupational groupings are expected to face a new shortage situation, as the projected new job openings are expected to substantially outpace projected new job seekers over the 2022-2031 period.
Click here to find a summary of the main results.
Employment and Social Development Canada (ESDC) uses COPS and the National Occupational Classification (NOC, 2016 version) to identify occupations that may face labour shortage or labour surplus conditions over the projection period. The latest projections cover the 2022 to 2031 period.
Click on the About the Projections and Glossary sections for important additional information. Please contact us for further enquiries on COPS.
Click on any of the sections below to continue.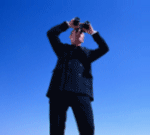 Projection Summaries
Use this section to access summaries of projection results by occupation or industry. Summaries are available for 293 occupational groupings covering the entire workforce and 42 industries covering the entire economy.
Projection Data
Access full datasets, including projections on population, labour force, employment, gross domestic product, job openings and job seekers.
Information Documents
Access the following synthesis of the projections:
macroeconomic outlook
industrial distribution of economic activity
job openings
job seekers
future labour market conditions
Employment and Social Development Canada makes no representation or warranty, express or implied, as to the accuracy or completeness of the COPS projections.